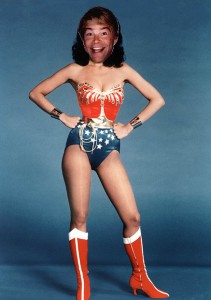 Ahhh, Love. That ubiquitous force that captures our hearts and imaginations equally. It rivals the body in its graceful bondage of these aspects of our nature. Love is of course notoriously difficult to define, but like so many before me, I will try anyway.
Intention:
Like most of my emotional experiences, love is both felt and thought. These are actually distinct pieces, and can be mutually exclusive, but co-occur so commonly and rapidly it's hard to tell them apart. More and more, emotions seem to me like matter as we now understand it – something that exists only as the artifact of two other forces interacting with each other.
For me, conceptual love is much more common than felt love, but I hold the physical experience of felt love as the standard which supports and perpetuates my notion of conceptual love. This naturally leads to all kinds of disconnects in how my experience of "love" does (not) match my idea of "love". Felt love, that chemical bath of peace in which I feel a deeply permeated sense of safety, warmth, joy and equanimity, is one of the truly divine human experiences. In this love is the endless, harmonious tension of patient energy. It is the force that opens hearts and eyes and minds, opens wings, opens clouds and buds and legs. The force that steps forward to receive the beauty that reigns upon us in its most glorious and terrible forms.
Now that love is not the love I feel when get off the phone with my mother, kiss my husband goodbye, or comfort a fussing child at 2 o'clock in the morning. These are loves of utility. Loves of commitment. Loves of the pragmatic functioning inside the monasteries of relationship. And these loves are largely sustained by the idea that I love, regardless of what I happen to be feeling at the moment, which runs the gamut from affection to resentment.
I find myself (again) at the crossroads of the abstract and the embodied, and it is (again) an intersection full of space. The actions in my love relationships (or any relationship for that matter) are meant to be gestures of communion, and offered in homage to felt love. But too often, my words and actions are rote, distracted, and unsuccessful in opening what is already present. Love, gracious as it is, is also discerning and insists on authentic provenance.
It is to that end, to drawing the idea of relationship closer to the experience of relationship, that this month is dedicated. To going into the space between my actions and my feelings and with an intending heart, turning the idea into the ideal, more of the time.
I am increasingly aware, and bothered, by how little eye contact I offer the people I interact with, and I actually consider eye contact to be one of my strengths. I want the mechanics of my daily life – my automatic manners and habits – to be more conscious and more pleasurable. The difference between a well-mannered relationship, and a loving relationship (I suspect) is the addition of respect and presence. Love requires witnessing the other person, and so many of my actions run as a secondary process to my attention. When I say hi to the grocery clerk, I'm already reaching for my wallet. When I thank the bagger, I am looking at my son who is talking over me. When my husband walks in the door, I say hello without bothering to look up from whatever I'm cooking, because I am also trying to detach my three year old from my leg, before I slice open my finger. Or worse, because whatever I'm doing seems more important than a person I love very deeply. What is that about? The people I care about deserve better, and so do I.
I blow so many opportunities every day to fully recognize another person, for just a moment, and I am reaping the the sour fruits of my effort. My smiles in these exchanges are frequently reflexive performances, because I'm usually thinking about the next thing I'm about to do. They're not insincere, but they're at about 30% opacity. I want to feel more grateful for the life I have, but I am failing to be grateful inside the one I'm actually living, while I'm living it.
Love, I think, is one of those values that needs to be cultivated indirectly. And I suspect that the cultivation is actually one of simple surrender. Love is me, but it's not about me.
February Activities:
Be nice, instead of just polite. Offer eye contact and conscious presence every time I speak with someone. Smile (a real one, generated by thinking about the person).
Do yoga five times a week. Yoga is great for finding and feeling effort without strain. This particular energy – engaged and relaxed at the same time – seems closely related to felt love. Yoga will offer the chance to experiment, to wiggle into and hold the cultivation, in a way that the more ephemeral tasks don't allow. Learn from my body, love my body.
Release physical tension and resistance, every time I notice it. I meet resistance with resistance all the time – cutting a lemon with a dull knife, scrubbing pots, changing diapers, writing, even when I sleep I clenching my jaw. All this subtle tension in my body is giving me a form factor that cues more resistance.
Meet conflict with loving intention. When I can't, or don't, do that in the moment, deliberately make space for love later, and follow through.
Ask my family to help me with this practice. I've made up a heart card, and enlisted my children and husband to prompt me to pull it out, whenever they think a situation could use more love. My five year old will be great at this.
Acknowledge as many failures as I can, and forgive myself. Awareness is half the battle, maybe more.
Do a nightly inventory of what I've done well, so I don't discount my accomplishments.
Expectations:
I expect I will miss a lot more moments of presence than I engage, but I expect I will get better as I practice. I expect that I will physically feel happier and more optimistic by the end of the month – that there will be a bio-chemical basis to this. This is based a little bit on reading I've done, and a lot on my desire for it to be true. I expect I will be physically stronger and more relaxed, and that I will be disappointed that the changes aren't greater. I expect I will be less irritated by the conditions around me. I expect I will have more energy. I expect I will care less about "getting my way". I expect I will discover all sorts of supporting skills to love (forgiveness and surrender come to mind) that I am not very good at, and when confronted with that, I will probably get confused, sad, or angry. I expect I will get frustrated and discouraged, and that this month's practice will be much harder than I imagine. I expect my family will be more affectionate, cooperative and happier (danger, Will Robinson).
What do I value?
I value action. I value kindness, compassion and peace. I value strength and grit and willingness. I value the notion that I can craft the skills of surrender. I am deeply committed (attached?) to the idea that I can transform myself into a more accepting person. That I can build up the skill of letting go. I value the light of grace that lives within me, and the chance to honor the great gift of my life.
What do I want?
I want to become the role model I am seeking. I want to be healthy enough, and strong enough, and honest enough, and forgiving enough, to lead an authentic, expressive life that inspires other people to do the same. I want to make the world a more caring, accepting place to live, and to stop feeling so self-conscious about that desire. I want to live, not without, but in freedom from fear. I want to trust in my own value, and I want to teach my kids how to trust in theirs.
Where is the Resistance?
The biggest obstacle will be simple habit and lack of awareness. I also get attached to being angry – I get all caught up in righteousness, which is unhelpful, but feels strangely good. I will really resist doing this on days when my mood is low; it will be hard to find the energy and sincerity. I think I am probably resistant to receiving love. I think that phrasing is a complete indication that I am resistant to receiving love, and in danger of subtly using love as a mechanism for controlling others. (See expectations above.)
What am I willing to do?
I am willing to be gentle with myself.
I am willing to ask for help.
I am willing to remind myself this practice is about me, not about other people.
I am willing to look honestly at my discomfort, and do my best to not sew up that experience with a narrative.
What is Gained and Lost?
Gained
Alignment – I hope that by acting with love and from love, I will become more aligned with the Universe. That the good life and good work I desire will become available to me with greater ease. A little more undulation, and a little less thrashing, please.
Perspective – I think by engaging sincerely and compassionately with other people, I will see the world from their point of view, a little bit better.
Sympathetic Joy – By treating others better, I think I will feel better.
Lost
Control – There is a surprising amount of overt and subtle manipulation that happens inside our family structure, mostly between kids and parents, as we bump through the motions of our days. Trying to meet these conflicts with love and honesty will require that I stop putting so much effort into getting the outcome I want by controlling others. In a lot of cases this will probably be better, since so many household skirmishes don't even merit a serious attention, but it's still going to be hard. It somehow feels like being ignored, which I really dislike.
Explicit Power – This is closely related to control, but is, well, more explicit and direct. There is a huge power imbalance between me and my kids, and I often exploit that to get my way, right away. Sometimes this is totally appropriate to keep them safe, or enforce reasonable rules and boundaries. But other times it's just because I don't want to put in the effort required to consider their perspectives and model good conflict resolution which requires, patience, kindness, listening, explaining, soothing, more time, and (sometimes) enforcing consequences.