Some beautiful things, right outside my door. I feel grateful, and happy for such lusciousness. Other than that, I don't have much to say about them, they speak for themselves.
Clockwise from the upper left: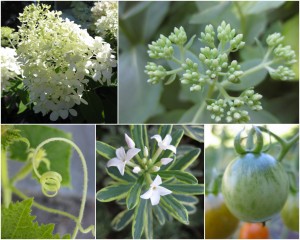 limelight hydrangea, sedum, cherry tomato, (ambitious) daphne, cucumber tendril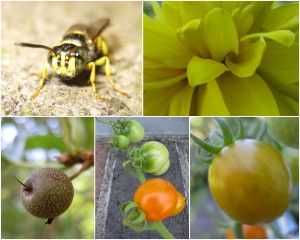 yellow jacket, unknown, cherry tomato, cherry tomatoes, unknown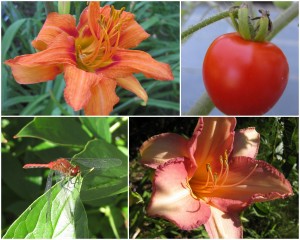 day lilly, cherry tomato, day lilly, dragon fly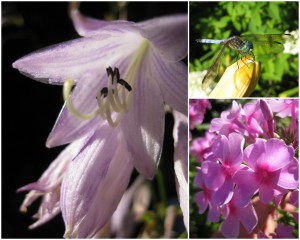 hosta, dragon fly, sweet william
And oh my heavens, just now, this little thing. On the wall, on my screen, nearly down the vent, on my hand, out the door. How did it get in the house!